A FOOTBALL'S FUTURE LIFE



Part I: TheVillain112 (Cincinnati Bengals)
Part II: green24 (New York Jets)
Part III: -Hope- (Tennessee Titans)
Part IV: JammerHammer21 (San Diego Chargers)
Part V: Bobikus (Pittsburgh Steelers)
Part VI: SaveourSonics (Seattle Seahawks)
Part VII: SnA ExclusiVe (Ravens/Seahawks)
Part VIII: mse326 (Houston Texans)
Part IX: broncos67 (Denver Broncos)
Part X: Tzimisce (New England Patriots)
Part XI: chipperboy1 (Atlanta Falcons)

This is it. Sure, we've had our fun with

A Football's Future Life

, but this one takes things to a whole new level. With the big game coming up, I have decided to up the ante. The best way to start, of course, is to seek out

BaltimoreTerp

and

UofMfan909

. These are the two smartest, slightly above average looking fans of both Super Bowl teams (one of which happens to be the Ravens).

So how is this edition extra special: because this time around, the two are being pitted against each other. And by that, I mean I asked them the same questions with vague references to the other poster, then combined the two into the slightly unreadable affair you're about to plunge into. Have fun!

By the way, I'm probably going on a hiat-ish after this. Not that I'll top doing interviews, but instead of going for one every week it will be more of a "whenever I feel like it" kind of affair. So enjoy this one, because it might be the last you'll ever see for a few weeks.

1. Why

hello.





I don't like the italics. Those italics seem suggestive. Nefarious, even. Did I just get locked into a room or something? WHY ARE YOU DOING THIS TO ME?





That's not important right now.





Does this make three Ravens posters who have been interviewed? Sounds kind of like a biased program. Plus a Ravens fan giving all of the questions. Also, hi.





Just two until my inevitable self-interview. But yes, the AFFL will always give Ravens fans special treatment.





2. What non-Baltimore city do you live in and what non-Terp university did you attend?





I attended the University of Maryland in that same universe where you attended Georgia Tech.





What makes you so sure? Is it the fact that I have basic writing skills?



Don't flatter yourself now.

But yeah, I graduated from Hamilton College, a small liberal arts college in upstate NY, last May. It's part of the NESCAC (New England Small Colleges Athletic Conference), even though it's not in New England. It's mainly known as a writing college, so it doesn't matter that we only get the facts 1/2 right. The NESCAC is made up of a bunch of schools where kids who did not get into their first-choice Ivy League school go, and then complain endlessly because we feel like we're still pretty IMPRESSIVELY intelligent but no one has heard about our school except for other NESCAC friends. We have a very high regard for the skills we picked up in the Comparative Literature classes we all took.



A New York school pretending to be in New England is just about the most pretentious thing ever.





I minored in Pretentiousness at Hamilton. All I had to do was take a Lit Theory class and a yearlong seminar on Proust... both taken entirely in Latin, the language of the Gods.





I live in the hipster capital of the world, Brooklyn. But now that Lena Dunham is telling the story that needs to be told of every trustafarian white girl in Brooklyn, I think it's all mainstream, so maybe YOU'RE the hipster.





I'm actually not sure who Lena Dunham is. I mean, I've heard of her, but I never took the time to look up why I'm aware of her existence. So...I am the hipster?





It all depends on how this makes you feel:




That guy on the left...sorry, zoned out for a sec.

Oh, and Madtown is SO giving Brooklyn a run for its money. Watch your back.
It's too nice in Madison for it to ever challenge Brooklyn for whatever title Brooklyn indifferently claims.
Please.
Oh, hey. Almost forgot about you.
Actually I'm still in college, but it is indeed non-Terp. I'm from Michigan, which might seem weird, but that's because it is. I'm a 49ers fan because of a very specific story that I'm sure is something you'd want to hear.
Yeeeeeeeeeesss.
I was three years old and in a horrible car accident. I actually died for about three minutes but the paramedics were able to revive me. One of the paramedics was just on call so wasn't in proper attire. I woke up and the first thing I saw upon regaining consciousness was the SF logo on his hat. It was a message.

That might be a little exaggerated. Or completely made up. Really, I was at Zap Zone (or Chuck E Cheese, or some other arcade type thing) and won a bunch of tickets and cashed them in for the only pennant on the wall, a 49ers one. Still have that old thing somewhere with me. But yeah, my feeble child brain saw the pennant and instantly chose the 49ers as my favorite team for the rest of my life. I'm thankful though, I only have to kind of care about the Lions consistently putting up pathetic performances.
Zap Zone sounds like a low rent knockoff that is almost certainly next to a Cici's.
3. Also, other important personal information.
So I majored in World Politics, and currently work as a corporate sellout/litigation paralegal at a hoitey-toitey law firm in New York that defends all of those evil corporations-but-corporations-are-people-remember? and other types of things that tend to make you not so popular when you meet up with all of your friends for happy hour and you can't make it to happy hour because you got out of work at 11 pm and they got out of their jobs at publishing houses and nonprofits at 4:30 pm. I plan to move to Washington, DC sometime this year. I'm a politics/policy nerd when it all comes down to it, and DC is just the town for me, though I suppose that probably makes many of you suspect that I may be a fundamentally evil person. Sometimes I have letters to the editor published in national publications and they make me feel super important because we all know that letters to the editor change the entire fabric of history.
So a paralegal enters the courtroom with a parachute, right?
No, they're lawyers who have to operate in a wheelchair in the courtroom. They're not at all crippled, but the law dictates that they have to do it anyways. Look man, the law is the law. Read the Constitution, it's in there somewhere. I KNOW MY RIGHTS.
I spent my middle school years going to school in Saudi Arabia, and though I went back to the US for high school, I would still come back and visit my parents on school breaks. That's actually how I really got into FF, just being back in Saudi Arabia for a summer. There's not much else to do there aside from drinking the moonshine that my friends' parents would make in their garages and we would illicitly smuggle into the desert to drink [WE WERE DANGEROUS!], so when I wasn't doing that I'd sit in the computer room up all night talking about whether Kyle Boller was finally going to break out and talking to all of my friends back home in the States on iChat (hey, remember iChat?) and resenting the fact that they were on Eastern Standard time.
My AIM used to be "bollerdosentsuck". I know that feel, bro.
That's a story that dosent suck.

Also, my parents are both from India and come from the same state/ethnicity in India as

RavensTillIDie

and that one narcissist Texans mod who will remain nameless and always complains when he's not mentioned in these things. He likes lava or something.

Um... let's see, other stuff... oh, I was a state champion tennis player... in the second smallest state in the union, Delaware. I was on the varsity streaking team at Hamilton. I'm very long-winded, and I halfway fancy myself a writer. Oh, and I used to be a mod. But it was kind of boring and my life got busy and I stopped.
This is like the first day of high school classes all over again. "Tell us something interesting about yourself" ... uhh, I play football, etc. I don't know what you want me to say. I was born in Canada (I know, I know). I almost was expelled from High School two weeks prior to graduation. I won versions II, III, and IV of Irish 11's All Time draft (if I remember correctly, that was a while back...).
Ahem.
Yeah? Yeah.

I was the original moderator of the NFL Comparisons forum (with some random Texans fan you guys wouldn't know), but VD decided that I was doing too good of a job and should be moved to somewhere quieter, like where I am now, so I wouldn't steal his role. Little did he know it was my co-mod gunning for his spot. Real life stuff? I'm not good with broad questions.
Okay then.

How was your first fishing trip?
Hell if I remember. I've gone fishing a ton of times. One time I went way up north in Ontario (about a ten hour drive to a small town called Chapleau) and had a week long fishing trip. It was pretty cool. We went to one small lake that one of the other people who came up there all the time knew about and got two cars (well SUVs) stuck in mud for about three hours. There was a ton of cut down logs piled around that I was climbing on with my step/blood brothers and I slipped and still have a scar on my leg today from it. But the fishing was cool. Tons of pike and bass.
Speaking of bass, what was your first awful rock concert?
I've only been to two concerts, Toby Keith and Kid Cudi. Both were awesome (actually I got way too drunk at Toby's and don't remember most of it, but it's supposed to be a big white trash party and it definitely was). Actually I went to some summer camp when I was in middle school and they had random crappy bands play shows for like the 200 kids all the time. But those were dry and lame, so no good stories.
Do you have any friends from Saskatchewan?
Nah. I have some family in British Columbia and possibly Alberta too (not really sure where people are right now). Saskatchewan is kind of no mans land.
Are you still bitter about the 2001 Citrus Bowl?
I mean, whatever. That was 10+ years ago and that's like 30 years in alcoholic years. I don't even really care that much about college football anymore anyway. I guess it was good for Tennessee to make a name for themselves instead of just being that team that's about as irrelevant as it gets as they have been for the last however many years since. Oh and that Lane Kiffin episode was pretty funny. Yeah, Kiffin probably is a Michigan fan, looking back at how he handled them.
Cliff notes: UofMfan is a horrible mod with no regard for my feelings as an emotionally distraught college football fan.
4. So, are you happy to be here? (The Super Bowl, not this, because I know you're overjoyed about that)
Are you kidding me?! It's effing awesome. I sort of went into this season not really expecting much, with Pagano leaving and Cam Cameron coming back and Suggs tearing his Achilles and initially being projected to miss the whole season, and the whole completely soul-crushing way in which last season ended for us in the first place. But then we came out of the gates picking up some wins And then that Cowboys game happened where Webb and Ray Lewis both got knocked out for the season and I thought, ok, this just definitely isn't our year. And then we got on another hot streak and hey diddle diddle happened and NFL Gen declared 4th and 29 screen pass conversions completely mundane and I thought, "Hey, I don't know how, but we keep winning." And then we started finding new and interesting ways to lose to Kirk Cousins and Charlie Batch and the sky went back to falling.
And yet, through all of that, we somehow pulled it together in the end. Getting hot at the right time was all that mattered in the end. Firing Cam Cameron and reshuffling the offensive line were probably two of the biggest catalysts for it. But this ride has just been amazing. After knocking on the door for so long, it's great to finally be in a big one. And the way we did it too, with that absolutely crazy win over Denver, and then that 2nd half against New England was just bonkers. And winning when you're an underdog is always a little more gratifying, so it's been fun to see the Ravens, as sort of this ugly stepchild zombie contender that keeps getting back up after everyone counts them out.
Ugly stepchild zombie contender is the single most accurate description of this Ravens team I have ever seen.
I usually chalk banalities like, "X team will not be denied" up to lazy sportswriting and a Bill Simmonsesque tendency to make sports about emotion, but the way that 2nd half against New England unfolded, I don't know if there's actually another way to put it. The Ravens just came out of halftime and said, "There is simply no effing way we are losing this game." And proceeded to take it to a new level, to completely steal New England's lunch money. They were dialed in in a way that I don't think I've ever seen from them before. It was... beautiful. This pretty much summed up the 2nd half:
One day when I have kids I will be horrified by the metaphor I'm about to make, but to me, watching the Ravens burst through into the Super Bowl was like watching one of my children grow up. I feel like I've watched them take their baby steps, the out-of-nowhere playoff run in Flacco's rookie year, the choke job in PIT 2 years ago, the catastrophe in New England last year... I watched them fail, fail, and fail again, and I got to keep watching them keep getting back up. To see Flacco out there after all the crap that has been thrown at him by his own fanbase, by the media, by his colleagues, etc... it's just incredibly gratifying.

Man, losing would be pretty depressing at this point.
One difference. Your children will never reach the mountaintop.

(it's not offensive because they don't exist...right?)
After watching this PSA, there's certainly no chance I'll ever let any of my kids come close to a mountain. There might be an avalanche. Or a ski bum who convinces them to drop all of their ambitions to live a life of shredding gnar, brah.
Yes. I'm an early 90's kid, so '94 and earlier were really before I can remember enjoying, much less understanding, a Super Bowl. Really my earliest memories of the 49ers are with Jeff Garcia and Terrell Owens rather than Jerry Rice and Steve Young. I've basically been rooting for my hometown team (the Lions) over on the west coast for the last decade.
5. How about that media day?
It was all just one big trick of the devil I tell you!
Hey now, don't mock the devil. He is one bad dude. Like, rescue the president bad.
I don't know. What about it? Doesn't interest me. Hockey season just started and I've been watching that. So I'll pretend you asked me about the Red Wings - they're looking okay. About what I expected. Lack of defense but some good depth from their forwards. My preseason Cup pick was the Rangers over the Blues, but Chicago is looking like a real threat early on. I don't think the Sharks continue to maintain their ridiculous start.
Steve Yzerman shares my birthday. I thought you'd like to know that.
That's pretty awesome. Stevie Y is my favorite athlete of all time, bar none. It's going to be pretty impossible to pass him up, too. Guy was incredible in his prime and the icon in the sports world of Detroit for years, and he played with some other incredible Hall of Fame talents (Shanny, Fedorov, Lidstrom, Hull, Hasek, Robitaille, Larionov, Murphy, Chelios, Datsyuk... that might be all, but you get the point). Hoping he comes to Detroit to GM once Holland is done.
6. What's the most grating part about waiting for the Super Bowl?
Everything Ray Lewis related. The man is an incredible linebacker, an incredible leader, and I'm happy that he spent his career with the Baltimore Ravens. But everyone's got limits. I OD'd on Ray Lewis these past 2 weeks. I OD'd on Ray Lewis and I OD'd on the Ray Lewis blowback. Everyone sounds dumb when you start talking about Ray Lewis these days. I just want the game to start so that I can go back to unconditionally loving Ray Lewis.
The only person who has OD'd more on Ray Lewis than you is...well, Ray Lewis. I mean that in every way, of course.
I don't know. I'm more in it for Beyonce performing at halftime. I could wait a month for this "big game" (if you even want to call it that), but a live Beyonce concert for the whole country to see? She's NEVER and will NEVER mess up anything with a wide audience on live TV!
7. What's the most

greating

part about waiting for the Super Bowl?
Joe Flacco, the oafish unibrowed quarterback who didn't have the personality to lead a team, didn't have the smarts to read a defense, and didn't have the balls to ever deliver when it mattered, and John Harbaugh, the special teams coach who is as qualified to be a head coach as you or me, or so they say, are 60 minutes away from a Super Bowl championship. The Ravens are 60 minutes away from possibly being champions. I mean, I now it's the obvious answer, but it is the best part. This is what it's all about.
Also, even though it's been played up so much with the media, I do think it's incredibly cool that two brothers are coaching against each other in a Super Bowl.
Knowing I'm better than everyone else because a team that I'm not literally involved with is going to prove to everyone that they're the best in the league. Also the looks when wearing 49ers gear where you can tell people assume I'm a bandwagon jumper (some other out of towners have had stories where they've been asked questions because people didn't believe them - such as y2).
8. What about the other team scares you the most?
Colin Kaepernick and the zone read. We had some practice with this from playing Washington, but it's enough of an enigma in this league to scare the crap out of me. Like, even though I don't think it's necessarily what's going to happen, with the fact that Kaepernick has so little tape, such little reputation for me to build expectations out of, it just wouldn't surprise me if he hung 40+ on us on Sunday. The potential of that offense if they do things right and we do things wrong completely terrifies me.
Also, this guy:




The fact that David Akers might need to make a high pressure kick. Does that count? If not, then Torrey Smith and Anquan Boldin. We showed last week against the Falcons that we can be torn up by great receivers. Boldin is one of my favorites in the league and has been since he was a Cardinal. Torrey Smith is really good too. Oh, also I'm scared that Ray Lewis is going to win the Super Bowl MVP when he doesn't deserve it, but I don't think that counts.





9. What about the other team scares you the least?



Aside from David Akers you mean?

I would say their secondary. This is a qualfied statement, because the Niners are an extremely well-rounded team and so it's not like their secondary is bad, per say. But I think they rely a lot on a generally excellent pass rush to make life easier for them, and while I think they'll get after Flacco at least a little, I also like the way our offensive line has looked in its current iteration. And I think with some time, Flacco's going to have some opportunities to make some plays, particularly with Boldin up against Rogers in the slot and Goldson providing deep zone help on Torrey Smith running wild deep. Flacco in a dome is something we don't get to see often but he's been good in those situations so far in his career. I just think this is a game where he's going to get a chance to make some plays.



Ray Lewis. Not even for any good reason. Just been beyond annoyed with everything that the media has done with him this offseason, the crying, the "journey", etc. Ready for him to go. Want to see him get truck sticked by Gore and maybe VD too. Or Kaepernick. Anyone, really.



You think VD can still truck stick people at his old age?

Also, is that a euphemism? I...I'm not sure.



10. What about the other team do you feel the most neutral about?





Probably their pass protection. I'm not altogether impressed with them, but at the same time, our pass rush is such a wild card to begin with that I'm not really sure I know who to point at as having an advantage.





Flacco. He's just so meh. He's been lights out this postseason but I'm just not sure that he's really as great as he's been. I guess this could also be true of their secondary and offensive line minus Yanda. All just very meh units to me.





11. What about the other team do you feel somewhere between #8 and #10 about?



Justin Smith. I don't know exactly how healthy he is, and our interior line play has been outstanding this postseason. Osemele made Wilfork a complete non-factor in the AFC Title game.

But at the same time, it's Justin Smith, and he's an absolute animal. So while it's not necessarily the matchup from hell that it could have been, and would have been a few short months ago, it's definitely something on the radar.



You. You are the wind beneath the Ravens' wings. You never know what you are capable of, and with a great performance, you could literally change the outcome of this game. Can you tell I'm tired about talking of the Ravens?



That's true, it sounds like you'd rather talk about me.

What scares you the most/least/neutral/most-neutral-hybrid about me?



The scariest thing about you is how similar your posts are to SnA's. Wow! The least scary thing would be that you're an Orioles fan. There's nothing less intimidating than an Orioles fan. Neutral wise, pretty much everything else I suppose. Hard to be scary on the internet, unless you're someone like Tzi. I'm pretty sure he has a dungeon made with a ton of the posters who "moved on" from this website. Irish 11? Mercury22? jagz4life? JCool? HiFi? hollywood14? Probably all shackled up in his basement being forced to listen to some horrible death metal type music while they slowly rot to death. Oh, and there's flames in the background. Naturally.





12. Who is the most likely player to choke away the Super Bowl for your team?



Jacoby Jones.

The Ravens developed a tradition over the previous 2 postseasons with the new, veteran #3 receiver we brought in to try to stabilize our WR corps coming back to destroy our postseason dreams, with TJ Houshmandzadeh dropping a 4th down pass in Pittsburgh when we were driving for the tie 2 years ago, and then Lee Evans letting Sterling Moore knock the ball out of his hands when his touchdown catch would have sent us to the Super Bowl.

So when we signed a guy with questionable hands who was coming off a postseason where he helped choke away a game for the Texans (with our Ravens the beneficiaries), it felt like the book had already been written. Jones would drop the 4th down pass this year in the playoffs and life would continue to be the same for Ravens fans.

And the funny thing is, he already did choke. In the drive before the Rocky Mountain Rainbow/Mile High Miracle/F Bomb/Flacco Fling/OMGWUTJUSTHAPPENEDOVERTHERE, we were driving down the field, at the Denver 31, down 7 with 3 minutes to go, when on a 3rd down pass Flacco scrambled to his left and hit Jacoby Jones right in his hands, only for Jones to drop the ball. Should have been a season ender. We went for it on 4th down and didn't get it and at that the game pretty much seemed lost. But then the Broncos decided to let Jacob Hester win the game for them instead of Peyton Manning, they failed to get the 1st down, and then this thing happened:




And all was forgiven. Sometimes when I watch this replay (and I do it often) there's a small part of me that worries that Jones is going to drop it. Thankfully, he never does.
You just know he's going to muff a punt and finally have it come back to bite him. He's come so close about 5 different times now. Unless they just bring out Reed to fair catch it every time again.
Torn ACL and all, I think I'd still rather have Lardarius Webb out there on punts than either of them making the fair catches. It's all good, we can just get a paralegal to help wheel him around the field.
David Akers and Delanie Walker tie. Akers likes to miss field goals. Walker likes to drop wide open passes. Both could be issues.
13. Okay, now say something nice about the other poster.
You should have put this at the beginning of the interview if you wanted something good. I'm running out of steam, man!

Also, how do you expect me to do anything about 49er fans? I can't stay up late enough to ever communicate with those Pacific coasters.

[GT whispers in ear that he's from Michigan]

Oh.
As you will soon find out, this occurred more to you than it did to me.
Ok. Well, I guess it's really nice of him to stay up all night in order to communicate with his Pacific Coast Niners brethren. Stand-up guy, really. And sometimes he says some witty stuff. I think. I see that he just posted in the HIMYM thread. That show sucks now, but I still watch it because I used to watch it and I just have to see it through the end (I am EXACTLY the kind of consumer they bank on), so I guess we have that in common, maybe.
So has Bob Saget met the mother yet or not? That kid's gonna be born pretty soon.
They've narrowed it down to one of the Olsen twins. John Stamos gets the other one and everyone who grew up in the 90's says, "WAT IS YOUR PROBLEM EWWWWWWWW"
I really hope he has nothing good to say about me, or else I'm going to look like a [inappropriate/removed].
Any guesses as to what [inappropriate/removed] is? The first person to guess correctly wins an RC Cola.
Aside from his well spoken manner and obvious intellect (because who cares about those traits?), BTerp is probably the type of guy who would really like the 49ers. You can tell he's a huge hipster and probably loves San Francisco as a city. I can imagine him in a studio apartment with a leather chair, puffing a pipe all day while reading some F. Scott Fitzgerald works. But not

The Great Gatsby

, too mainstream. Probably

Tender is the Night

. Sipping on scotch, of course.
14. Why is Baltimore/San Francisco the best city on earth?
Baltimore has got the

other

Washington monument, so there's that. And while we have Omar, Clay Davis, McNulty, Avon Barksdale, and the rest of the cast of the universally worshipped THE Wire to back our cred, what does San Francisco have? Dharma and Greg? Full House? GODDAMIT STAMOS.

Also, Baltimore has this billboard:




UTZ I MISS YOU



San Francisco may have Silicon Valley just around the corner, lots of great weather, all that nudity, the annoying West Coast superiority complex ("oh really, the West coast is the greatest place on Earth and you just can't imagine how we can live with ourselves out East? THEN WHAT ARE YOU DOING IN NEW YORK, JACK[inappropriate/removed]?!), and extremely expensive living expenses, but Baltimore's got its own charm. That's why it's called Charm City, duh.

I love biggish cities that have something of a small town feel to it. That's why I can really rally around places like Baltimore, DC, and Boston. Different strokes, I guess.



Also, Baltimore is the city that brought you the 'Star Spangled Banner.' So show some respect! Without Baltimore what would Beyonce lip sync to?





We'll find out tomorrow.





Here is where me being from Michigan kind of derails these questions. San Francisco might be a great city, but I've never been there. I've been to LA, San Diego, and Hollywood, and California is pretty cool. San Fran is warm year round, has a ton of beaches and women, great public transportation, and the Golden Gate Bridge to keep people from Oakland away.





15. Crab cakes or whatever hipster crap people eat in San Francisco?





You haven't lived till you've had a Baltimore/Eastern Shore crabcake. Truly.





I have no idea what they eat but I'm sure it's probably some vegan locally grown type deal. I'll take some old fashioned BBQ. Give me pulled pork on a french roll with some cheese and BBQ sauce and I'll be happy. Or a pizza with jalapenos and pepperoni. I'm really hungry right now, so I could continue. I'll stop though.





You should come down to Tennessee. We have great BBQ from other cities.





16. Who wins in a fight between an actual raven and an actual 49er?





49ers all probably have back problems from bending over in the river to look for gold all the time. That's how they looked in every elementary school social studies textbook, anyways. A raven could easily poop that prospector into submission.





49ers have pickaxes, so... I'll take them. Plus they have thumbs. Never underestimate the value of a thumb.





Oh yeah, thumbs, that's great. We have claws.





17. What is the best bay in America?





Old Bay.





Trick question. The answer is the Great Lakes. If you were able to pour the lakes' contents out across the lower 48 states of the U.S., you'd create one gigantic swimming pool nine-and-a-half feet deep from coast to coast. Beat that.





Sorry, I was looking for Chesapeake. Old is close, but those disgusting Old Bay covered peanuts I always had to eat takes them out of the running.





18. Which baseball team rocks the orange and black better?





We have a cartoon bird. His argument is invalid.





The Tigers rock the orange and blue the best. And yeah, I'm a Tigers fan. Miguel Cabrera - Prince Fielder - Victor Martinez is the best 3-4-5 in the game. And they have the best starting rotation in either league. Verlander - Scherzer - Fister - Sanchez is the best 1-4 bar none. Doesn't even matter if we throw Smyly or Porcello fifth.





19. Better song: San Francisco (Be Sure To Wear Flowers In Your Hair) or Raining in Baltimore (Yes, we have our own song! Yes, it's Counting Crows, but still!)





I want to stick up for Baltimore, but you're not going to get me to stick up for the Counting Crows. 'Be Sure to Wear Flowers In Your Hair' is awesome.





It's soooo cooold in the D



This premise isn't working, is it?



How da truck do we s'posed to keep peace?





20. Good Charlotte or Third Eye Blind?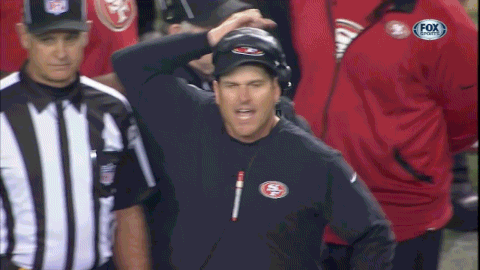 Seriously, get that man his cake before he kills someone.
I'm insulted that you would put them on the same level.
Whoa, I get it. I wish you would step - nevermind, just answer it.
Third Eye Blind's debut album was a classic, bruh. And there's nothing quite like screaming along to the lyrics to 'Semi-Charmed Kind of Life' at a college party.
What else was I supposed to go with from the last 20 years? Tupac doesn't count. Maryland's history with music...well it kind of sucks.

Also...classic? I thought Third Eye Blind was one of those '90s bands we were supposed to be mildly ashamed of? I'm honestly not sure. Are they ahead of or behind Better Than Ezra?
You can accuse me of just being ironic, but Third Eye Blind definitely made a comeback in my world as a legitimate musical act. Dey talk about feelings in a real and meaningful way.

Definitely better than Better Than Ezra. And more glorious than New Found Glory.

Also, as far as Maryland's musical history goes, he may have been born in Scotland, but David Byrne grew up in Maryland and goddammit, I'm going to go ahead and claim him as one of ours. Qu'est-ce que c'est.

Also, JC Chasez is from Bowie. So there's that. Yeah.
Basically Semi-Charmed Life and Jumper vs Good Charlotte? I'll take Third Eye Blind... I guess.
21. Give me your thoughts on these 5 completely random things:

Kevin Nealon
Never seems as funny as the people around him.
uhhhh I don't know. Mostly know him from the Adam Sandler movies. Never watched much SNL.
Iowa State
Why the hell is their mascot a Cyclone?
It's in Iowa. Who cares.
Melissa Etheridge
Improbable staying power.
No idea.
Circus Peanuts
Peanuts always seemed like such a throwaway snack to me.
Never had them. I like pistachios though.
Ironing Boards
I need to use them more often.
Underrated appliance. Although I've only ironed things a handful of times.
I fear for our future.
22. What are the top 5 Backstreet Boys songs of all time?
You know what, I was still in elementary school when they were big, so I'm not going to feel too ashamed that I can do this probably from memory:

Quit Playing Games with my Heart
Larger Than Life
Everbody
As Long as You Love Me

Can't remember a 5th one.

Just throw in Bye Bye Bye and call it even.
I Want It That Way?
Oh faacckkkk. I could've sworn I put that. I know all the lyrics. It comes up in karaoke sometimes. You know how many drinks you need in you to do it justice? I don't. Because I can't count that high.
1. Everybody - Is there any question?
2. I Want it That Way - Same?
3. Bye Bye Bye - Nysnc > Backstreet Boys
4. It's Gonna Be Me
5. Kiss From a Rose - The true greatest 90's song. Seal <3
Okay, hold on a second.
Nysnc > Backstreet Boys
You're dead to me.
23. Blast From The Past Question of the Week: What is your favorite memory of Elvis Grbac/Tim Rattay?
I guess we did beat Miami pretty handily in the playoffs. So there's that. Good job Elvis! You really sucked!

I know the Tim Rattay thing was for UofM, but I remember back in 7th or 8th grade where that was that crazy 4 or so game stretch where Tim Rattay and Brandon Lloyd were destroying the league and everyone thought for a couple of seconds that they were going to be the next Montana and Rice.
Tim Rattay is the only player in the last 10 years to throw a 400 yard game for the 49ers. Yep. Garcia did it in 2000. Hill, Smith, Kaepernick, O'Sullivan, Troy Smith... nope.
Not even JT?
JT O'Sullivan somehow didn't put up 400 yards in a game. He did put up 321 - more than any Alex Smith, Colin Kaepernick, or even Ken Dorsey game.
24. You can take one FF fan from each division rival and turn them into Ravens/49ers fans. Who do you take?
For the Steelers,

FourThreeMafia

, so that we can see a lot of posts like, "I remember a couple of years back when Steelers fans were pimping him out and thought he was the second coming.

I'm not saying he's terrible, but I am saying he's terrible, I just don't want to say that I'm saying he's terrible, so I'm not saying he's terrible even when I am."



mistakebythelak

from the Browns, because he's my fellow Brooklyn boy and he deserves to root for a winning team.

and... welp, not many Bengals fans to pick from.

Does

Beck Bristow count

? He seems like he's always drunk, I would enjoy a presence like that.
I'm pretty sure he died, like, 6 years ago. Or he's just hiding really, really well.
I hope no one goes investigating this, because it could get awkward.
Cardinals - khodder. Only Cards fan I've really talked to. Cool guy. Knows a lot and could really contribute.
Rams - This is a tough pick. I have a hard time choosing between jrry, El Ramster, and Ramsfan28. Ramster is such a cute little guy. Ramsfan doesn't post as much but has been one of my favorite guys for a long time. jrry loves Jerry Rice and is a great debater. Idk. I pick Ramster. He brings too much to the table to ignore.
Seahawks - I pick no one. I bring my other two Rams fans instead. They all made horrible mistakes to be Seahawks fans and don't deserve to be 49ers fans.
25. And finally...prediction time.
Well, since I'm the center of the universe and my predictions/inklings on these games have a direct effect on what happens, I'm afraid to make a prediction, because my general nervousness/pessimism in the leadup to all previous playoff games has led to our success.

But as the late, great (but not late) Dido once said, "I must go down with this ship. I won't throw my hands up, and surrender." (anyone else watch Roswell when you were a kid?) So I'm going to come out say, you know what, it's the goddamn Super Bowl, and the Ravens have come too far to turn back now. There's something special brewing about this team, I think/hope. Game turns on who has the ball last. Flacco to Pitta for the winning touchdown in the final 2 minutes. Niners shut down Ray Rice but Pierce grinds out 50-60 yards on the ground and Flacco does the rest. Kaepernick rolls up and down the field with ease but Ed Reed and Terrell Suggs force a couple of timely turnovers. Flacco wins Super Bowl MVP and Ray Lewis moons an international audience in his deeply emotional celebration.

Saved by the Bell loses, Ravens win. I streak through the streets of Brooklyn.

Ravens 31
Niners 28
Saved by the Bell never loses. The New Class comes awfully close, but still.
49ers - 31
Ravens - 17

49ers are just better. Better QB, HB, WR, TE, OL, DL, LB, CBs, S, P, and PR. Ravens have kicker.
I would like to thank

BaltimoreTerp

for graciously taking his time to be a part of this.