I do a few of these during the off-season just for fun. Usually you all tell me how wrong they are who how they stink but I do them anyways.

I may also have some of the later round picks wrong.

NE trades QB Jimmy Garoppolo to the Washington Redskins for the 17th overall pick, 2018 2nd and a 2018 3rd.

NE trades the 17th overall pick to the Detroit Lions for the 21st overall pick, 2018 2nd



21st Overall Pick: Derek Barnett, DE/OLB, Tennessee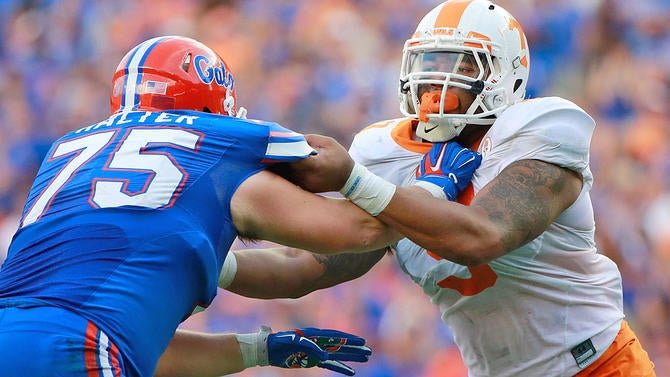 With Sheard and Long being FAs, Collins being traded and Ninkovich declining the Patriots need some help at OLB/DE. Drafting Barnett and re-signing Hightower would help start to bring back the old 3 head monster at the LB position the Patriots used to have with Hightower, Mayo and Collins.

NE trades #32 overall to the Cleveland Browns for #33 and #52



33rd Overall Pick: Jalen Tabor, CB, Florida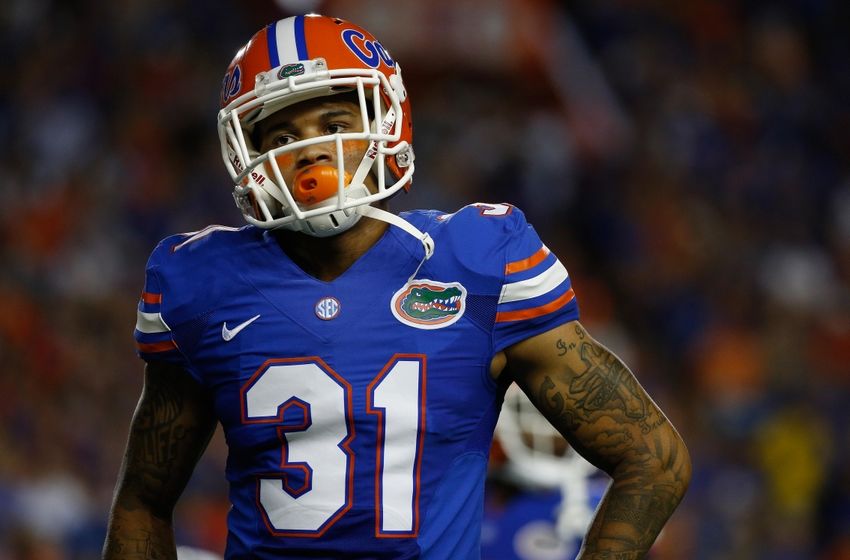 With Logan Ryan almost certainly leaving and Cyrus Jones not showing that much it seems at least to me the team has a need at CB. Tabor can come in and challenge Rowe for the #2 job, hopefully also push Jones to show the team more than he has.



52nd Overall Pick: Forrest Lamp, G/OT, Western Kentucky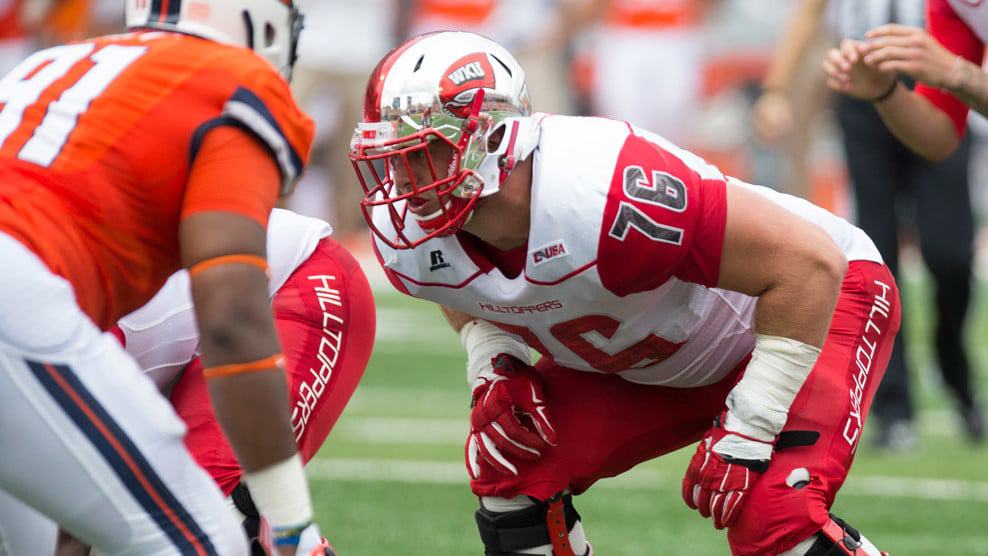 With the team drafting Thuney, Mason, Karras and Jackson over the last few drafts and re-signing Cannon OL may no be that big of a need. However Vollmer most likely will retire and I see Lamp being one of the first players to fall in the draft and if the Patriots have the chance to draft him why not? Brady wants to play for another 2-3 years so you better protect him.



64th Overall Pick: Jarron Jones, DT, Notre Dame






Branch wants more $$$ and I don't see the Patriots giving it to him. I like Brown but he has been underwhelming, Valentine has shown promise as well but it doesn't hurt to reload at the position with another young stud at the position.



96th Overall Pick: Ryan Anderson, DE/OLB, Alabama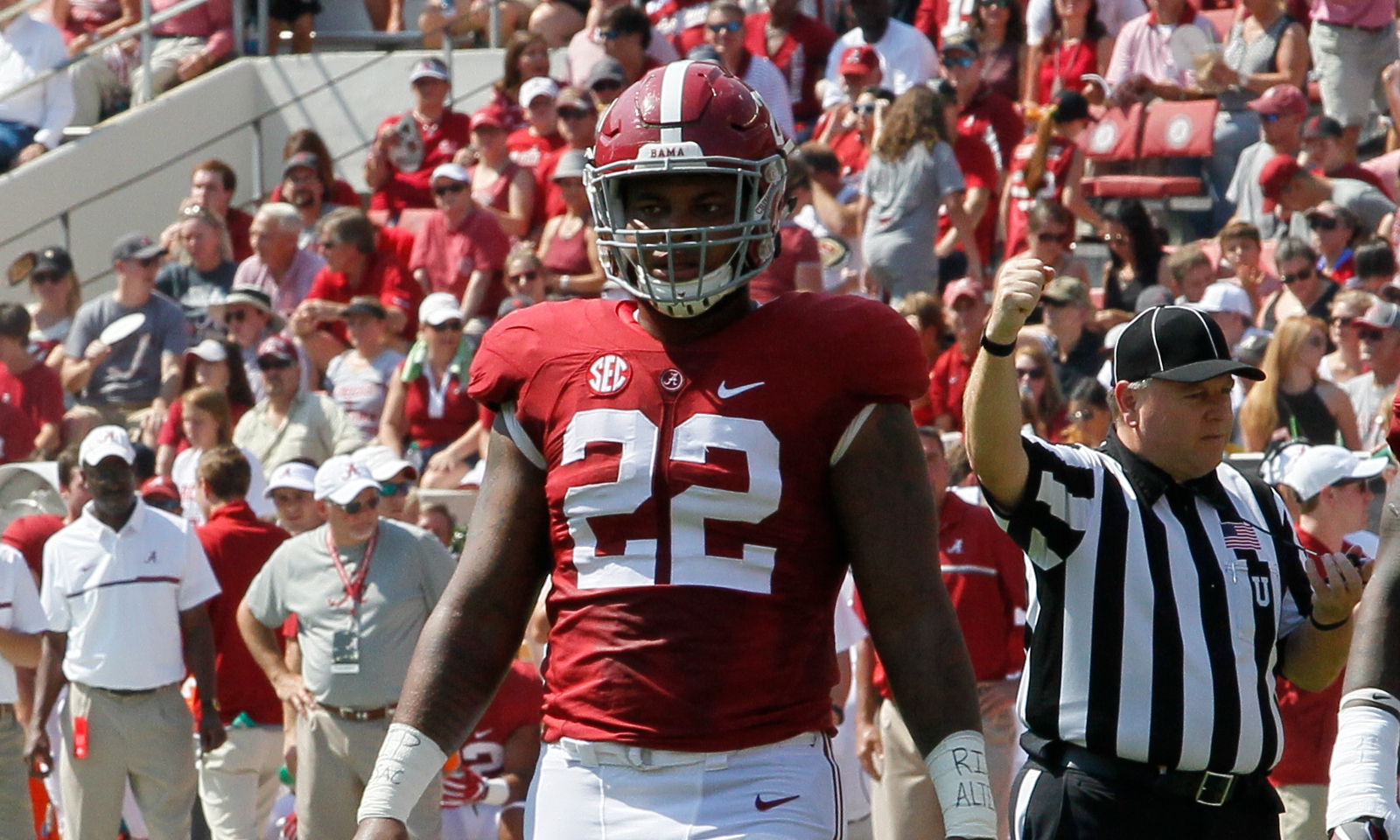 As mentioned before Long and Sheard are both FAs, Collins is gone and Ninkovich is in a decline. Flowers has done great at DE but add Anderson and Barnett who was taken in the 1st along with Hightower and the team is young, faster and stronger.



103rd Overall Pick: Joe Mixon, RB, Oklahoma






Character concerns and past incidents have him falling to the 3rd. Patriots have taken on trouble players in the past. Mixon has 3 down back potential and even if Blount does return I dont think White or Lewis have proved they can be feature backs or stay healthy. Mixon also can catch the ball out of the backfield.



137th Overall Pick: Jeremy Sprinkle, TE, Arkansas






With Bennett cashing in on his one year in NE the team needs a back up TE. Lengel is ok but I feel the team will draft a TE or two this draft. Sprinkle is a good blocker and receiver.



163rd Overall Pick: Richie Brown, ILB/OLB, Mississippi State






Some more help at LB. Can play both ILB and OLB. Everyone knows BB loves versatility.



184th Overall Pick: Ricky Seals-Jones, WR, Texas A&M






Floyd may or not be back, Hogan had a great year, Edelman was good as usual, Mitchell showed promise and as always Amendola was clutch in the Playoffs but this team lacks some size at WR and at 6'5 Rick Seals-Jones gives them some.



241st Overall Pick: Demetrious Cox, S, Michigan State Chung and McCourty are one of the best S duos in the league. However Duron Harmon one of the teams underrated S may leave for a starting job somewhere else. If he does the team will need some S help.



252nd Overall Pick: Michael Clark, WR, Marshall






A 6'7 WR who from I read is more suited(because of his height) to be a TE. BB is known to draft players and help mold them to play another position. With the last pick I can see BB taking a chance, drafting Clark and trying to make him into a TE/WR

As we get further into the off season and closer to the draft I will get better at these. Have at pulling this a part.


_________________
RIP Big Paybacc, Yams, Dazz and Dabmaster


RIP Marquise Hill (August 8, 1982 – May 28, 2007)
RIP Sean Taylor (April 1, 1983 – November 27, 2007)